1. Better corners
Our floating corners actually enhance the view rather than obscuring it with cables.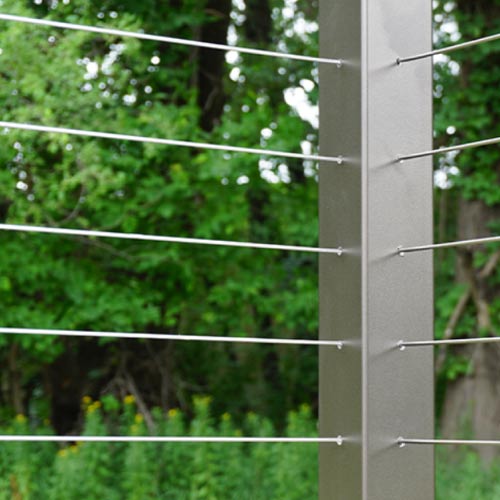 A typical cable corner. As you can see, it detracts from the view.
2. Better end posts
The WL3000 has no visible fasteners or obtrusive screws on the end posts.
A typical cable end with the end post mess.
3. Better stair transitions
Beautiful floating stair transitions that enhance the view.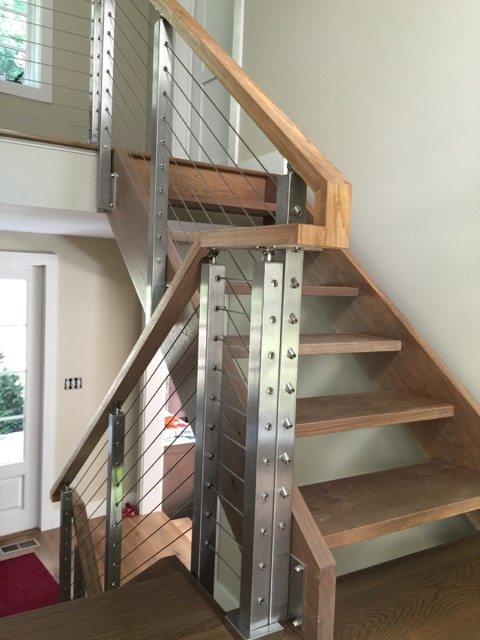 A typical stair transition on a cable railing
4. Fewer & stronger horizontals
Because the rods are stronger than cables, less are required to meet code.
Normal cable rails need twice as many horizontals, thus impacting view.
5. Quality of horizontals
Rods will never droop or sag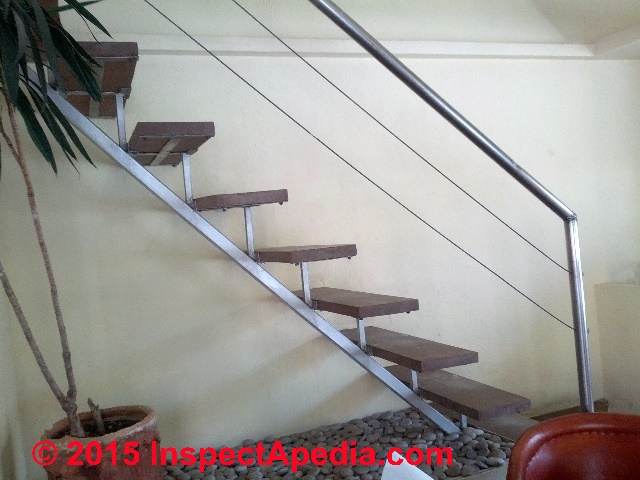 Cables lose tension, sag and break over time.
6. Better quality clearance holes
Typical WL3000 post: Clearance holes are cnc machined to tight tolerences.
Typical cable rail post: Cables rub the paint off the clearance holes and drip rust.
7. No bowed end posts